The Clemens Way.
A family of four generations has walked the creeks of western PA hunting for snapping turtles with their hands.
Vince Clemens and his son, Adyn Clemens, of North Huntingdon, walk through the brush to get to Brush Creek in Penn, where they hunt for snapping turtles on July 7, 2018.
Joey Clemens holds a snapping turtle, which is around 30 pounds, that he pulled out Brush Creek in Penn with his hands from under tree the bank.
Adyn Clemens watches as John Clemens, of Irwin, look under the brush and tree root for snapping turtle in Sewickley Creek in Sewickley twp on July 7, 2018.
Joey Clemens , of Murrysville, reaches into a hole under tree roots as he hunts for snapping turtles.
Joe Clemens legs float in the water as he submerges to reach into a hole that he thinks a snapping turtle is in.
Joe Clemens pull out a snapping turtle from under the brush in Sewickley Creek.
Joe Clemens holds open the bag to put the snapping turtle in so they can carry is while they hunt for more turtles.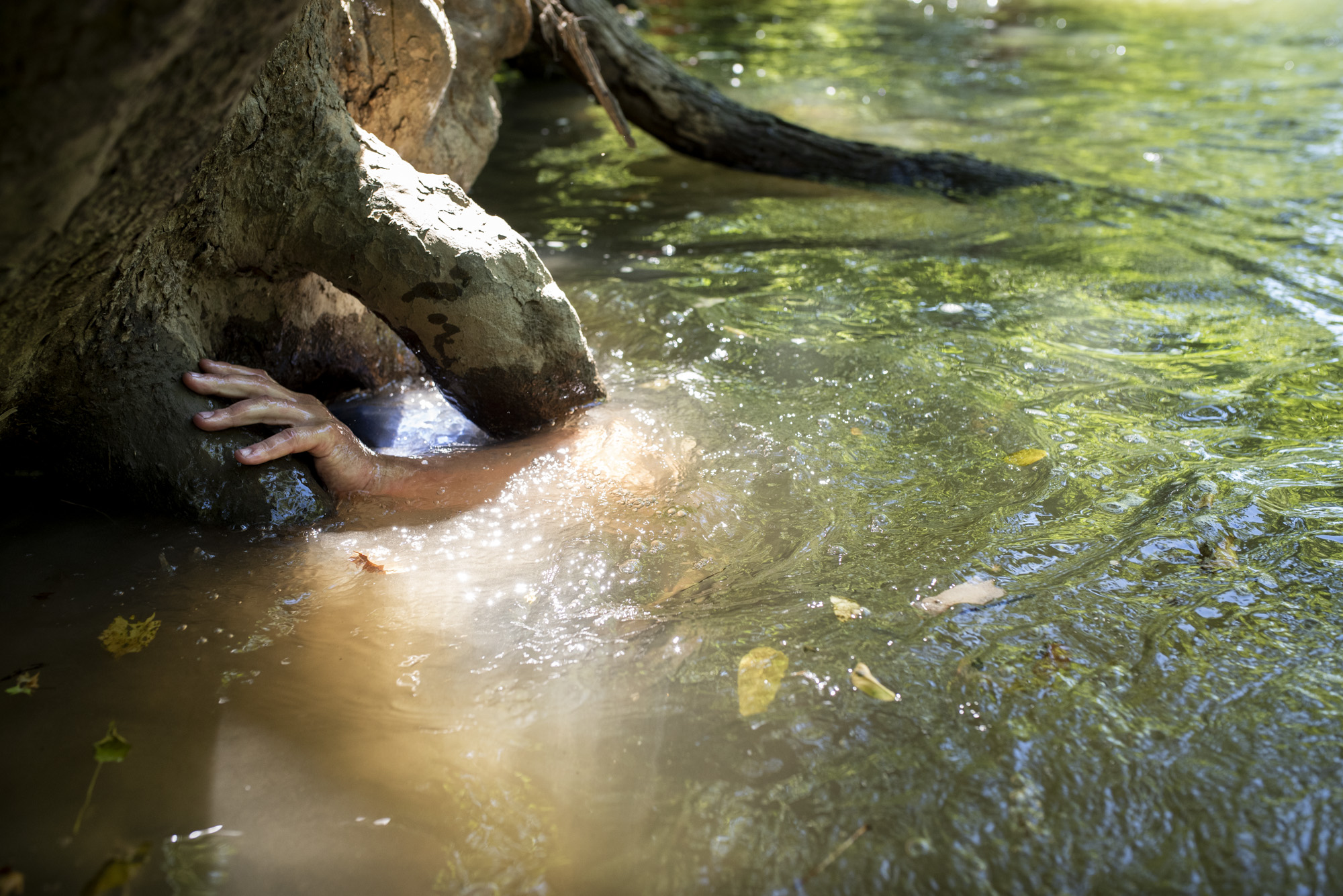 Joey Clemens grabs the roots of a tree he is searching under for snapping turtles.
Vince, Joe, and John Clemens all reach into the the roots of a fallen tree to try to catch a snapping turtle.
Snapping turtles hiss in the back of Joe Clemen's truck on July 7, 2018. The Clemens at the end of the day normally release the turtles back into the creek after taking photos with the turtles.
Vince, Adyn, Joey, and Joe Clemens poses for a portrait with sacks full of snapping turtles before they get out of Sewickley Creek.